Best value
GHL Lifetime Plan (EpicFunnels )
Here's EVERYTHING You Get When You Get the 'EpicFunnels' RIGHT NOW!
​Funnel & Website Builder.
Upsell/downsell and order bump
Customizable Checkout Page
Email Automation
Online Booking
Survey Builder
Website Chat Widget
Smart CRM
​Pipeline
Artificial Intelligence
​Power Dialer
​Zapier App
Google Calendar Integration
Zoom Integrations
Paypal & Stripe Integration
Google My Business & Facebook Integration
​Pre-loaded Customizable Funnels
Pre-loaded Marketing Campaigns
​Support
… and lots more
Watch The Demo:
Without too much sales hype, EPIC Funnels is a funnel builder much similar to other types of software on the market such as ClickFunnels, LeadPages, etc. Unlike these leaders on the market, with this software, there are no monthly recurring fees, which is one of the top features of this app.
EPIC Funnels does not require any hosting as it comes with built-in cloud hosting. You don't need any special skills to make sales funnels with this software either. It's a simple drag-and-drop builder, much like its expensive competitors.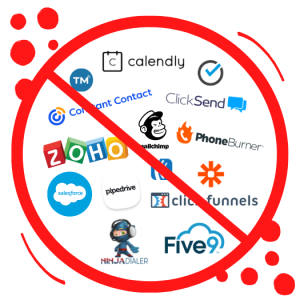 Who are EPIC Funnels For?
Realistically speaking, anyone can use EPIC Funnels to build attractive landing pages, survey funnels, lead magnets, etc. It's a neat tool that has a lot of cool features that help to improve your results with online marketing.
In my opinion, this app is for:
Business owners
Entrepreneurs
Digital marketers
Agency or organization owner
Bloggers & website owners
Affiliate marketers
Business salesperson
and many more
It is almost like ClickFunnels software, but Epic Funnels won't cost you hundreds of dollars every month, which makes it suitable for everyone's pocket.
Get EpicFunnels Now
1 review for
GHL Lifetime Plan (EpicFunnels )

GHL Lifetime Plan (EpicFunnels )